OVERVIEW
On smaller operations, or when feeding specialty groups, such as weaned calves or dry cows, Jaylor offers the Mini Mixer Series. Available in 50 and 100 cubic foot capacities, these mixers allow small herd operators to feed TMR rations. They also enable large herd operators to create special rations for dry and other special needs groups.
The mini series is designed to be able to process small hay bales, forages and other ingredients, then cut and mix a consistent, nutritious TMR. The mini mixers are built with the same ruggedness and durability as the rest of the Jaylor product line. A reliable industrial Briggs and Stratton Vanguard engine powers the mini mixer.
The self-propelled model has an all-wheel drive, hydrostatic drive system which allows the mixer to be easily manoeuvred, even through the farm yard.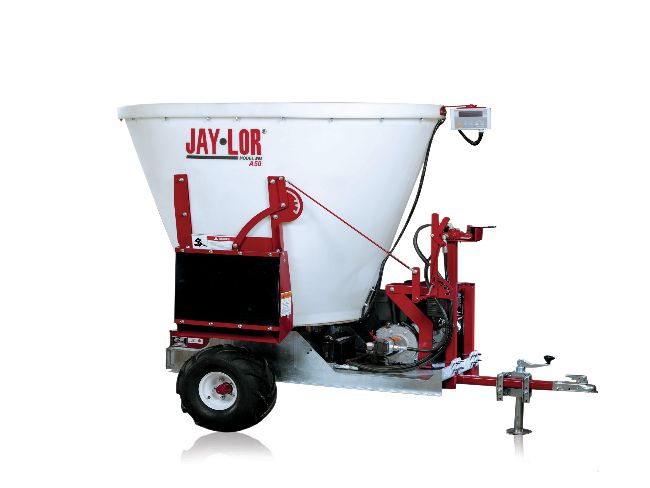 Unique small Mini mixers for multi-use. Large herds can at times during the year have a small number of sick cows that require a special blended ration much different from the milking herd. Here is a solution. Feed special blends to goats, free range feed chickens, horses, pigs you name it.
These very simple and easy to operate machines all come with DG (Dimamica Gerenale) load cells and we offer a 12 months warranty on manufacturing and workmanship defects.